Front Cover | Back Cover

Dollar DVD Club: 10 Hot DVDs For ONLY $9.95 (Value $149) Every Month! DVD




The Competition:
Adult Deals Price:
$159.99
$9.95



---

Availability:

Limited Time! Get First 10 DVDs!

Description:
Enroll Now To Get 10 HOT DVDs Every Month for Only $9.95! That's only $0.99 cents each for PREMIUM Movies!

Every month you'll automatically receive 10 NEW DVD TITLES for only $9.95 plus S&H, conveniently billed on your credit card. Instantly cancel at any time in 'My Account' section or emailing Customer Service.

Get These 10 Hot DVDs Below!
(What you see is what you get!)

We'll add an 11th FREE DVD for your 1st month!

---

E X C L U S I V E L I M I T E D T I M E O F F E R !
( Only Available For Credit Card Customers. Paypal Rebilling Is Not Available. )

The Dollar DVD Club: Get 10 Hot DVDs Every Month For Only $9.95!
(That's Only .99¢ Cents Per DVD! ... Every month get 10 NEW DVDs automatically shipped to you for less than $10 bucks!)


10 New Premium DVDs (never repeated) for $9.95 monthly subscription plus $3.95 ship/handling. Easy to instantly cancel anytime,
simply log into your acount to cancel or email us directly at customer service at: fleshdrive@live.com New DVDs in Paper Sleeves.
Get These First 10 Premium DVDs Now! Price: $149 Dollar DVD Club @ $9.95!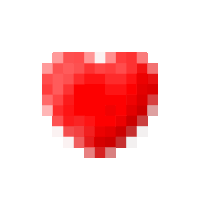 DON'T PASS THIS BY! FLASH DEAL: YOUR 1st MONTH IS ONLY $4.95!
We'll Ship You These 10 DVDs Below (Plus 1 Freebie) For Only $4.95 Now! Add To Cart!